Traditional method of olive picking along with the folk singing group "Cantares de Évora" ; wine and olive oil tasting with CARMIM
Sunday, November 19 at 10.00 am on the ancient Olive grove of the Convent
#Traditions #Alentejo
Olive Oil - Mythical, biblical and historical… this precious "gold" has always been present in our everyday life and is part of the eating habits of the rich and poor… Participate in the olive harvest at Convento do Espinheiro along with the folk singing group "Cantares de Évora" and also a pleasant tasting session of wine and olive oil with the winery CARMIM.
Folk Singing Group "Cantares de Évora"
Cante Alentejano - Polyphonic singing from Alentejo, southern Portugal Intangible Cultural Heritage of Humanity
Cante Alentejano is a genre of traditional two-part singing performed by amateur choral groups in southern Portugal, characterized by distinctive melodies, lyrics and vocal styles, and performed without instrumentation. Groups consist of up to thirty singers divided into groups. A vast repertoire of traditional poetry is set to existing or newly created melodies. Lyrics explore both traditional themes such as rural life, nature, love, motherhood and religion, and changes in the cultural and social context. Cante is a fundamental aspect of social life throughout Alentejano communities, permeating social gatherings in both public and private spaces.
carmim reguengos
Wines & Olive Oils from Alentejo
Presently with approximately 900 members, to which correspond 3,600 hectares of vineyard, CARMIM has produced over the years quality wines and olive oils, which became synonym of excellence. The company leads the domestic market in the quality wine segment.
CARMIM produces 74 wine references: from whites to reds, young and reserve, liqueur, rosé and sparkling wines and also produces marc brandy and olive oil of recognized quality.
CARMIM's wines have been awarded with more than 600 awards in various national and international competitions.
option with traditional lunch by Chef Hugo Silva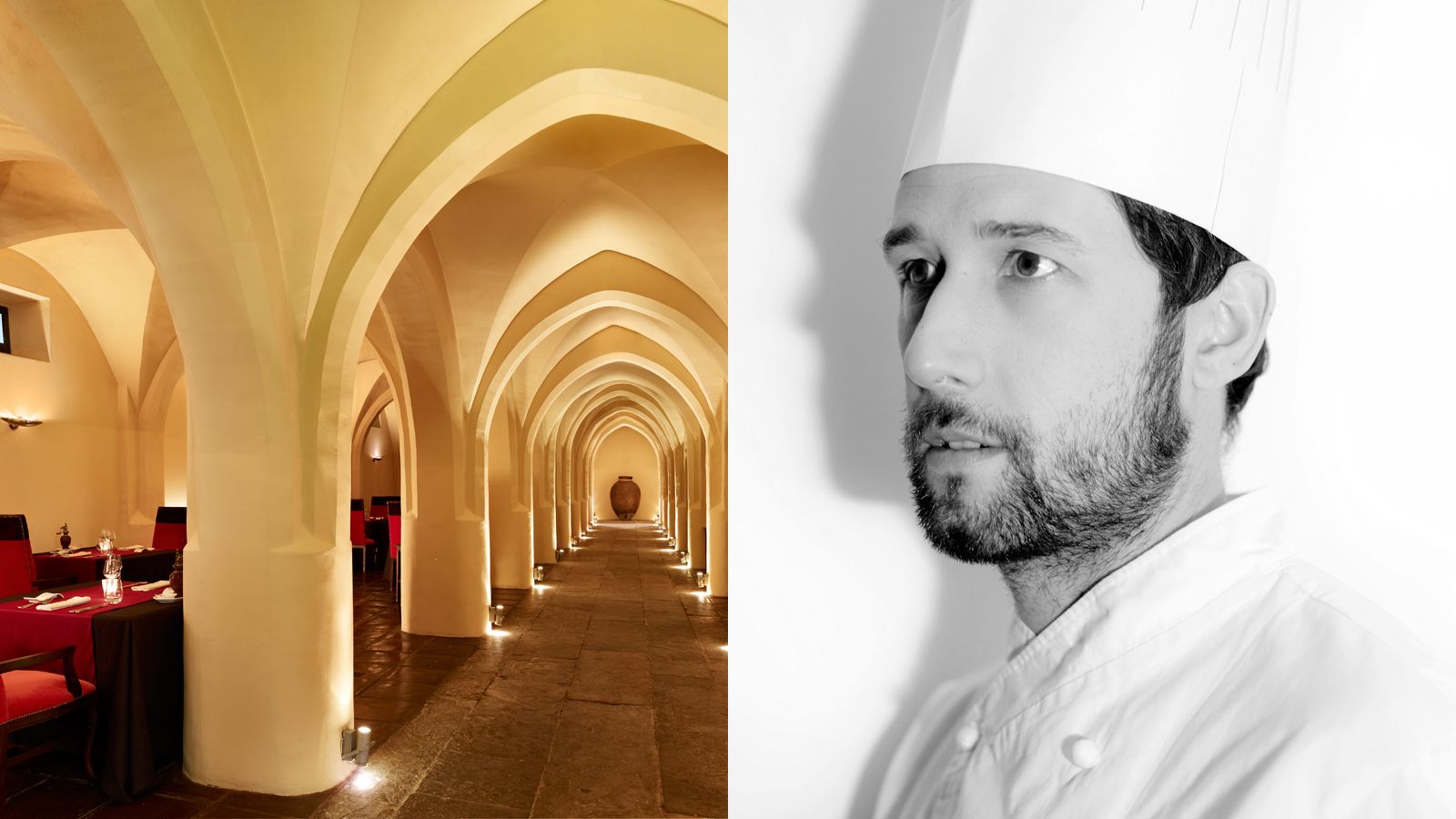 MENU
Typical Alentejo tapas
Alentejo pork filet with dried tomato "migas" and olives
Orange honey and olive oil
Wine pairing with CARMIM
45€ P/P
The participation in the olive harvest at Convento do Espinheiro is complimentary for hotel guests.
Special offer for accommodation including the activity and lunch at Divinus Restaurant.
Amount per person to participate in activity €25
Children 0-3 years free participation; From 4 to 12 years discount of 50% in the value of participation.
Special 3-course lunch menu with wines from CARMIM – 45.00 Eur per person, includes participation in the activity; Children of 0-3 years do not pay meals; 4-12 years 50% discount
Please contact our Reservations Department
t. +351 266 788 200