Rich Regional Cuisine
At Divinus Restaurant, the convent's ancient wine-cellar, taste the genuine flavours of the Alentejo region's gastronomy, with a touch of sophistication and refinement. The convents gothic water cistern, converted into the Wine-Bar is an exclusive location, entirely dedicated to wine-tasting and the degustation of regional products. Enjoy your favourite drink in the cosy atmosphere of Pulpitus Bar, with the sound of the piano or background music.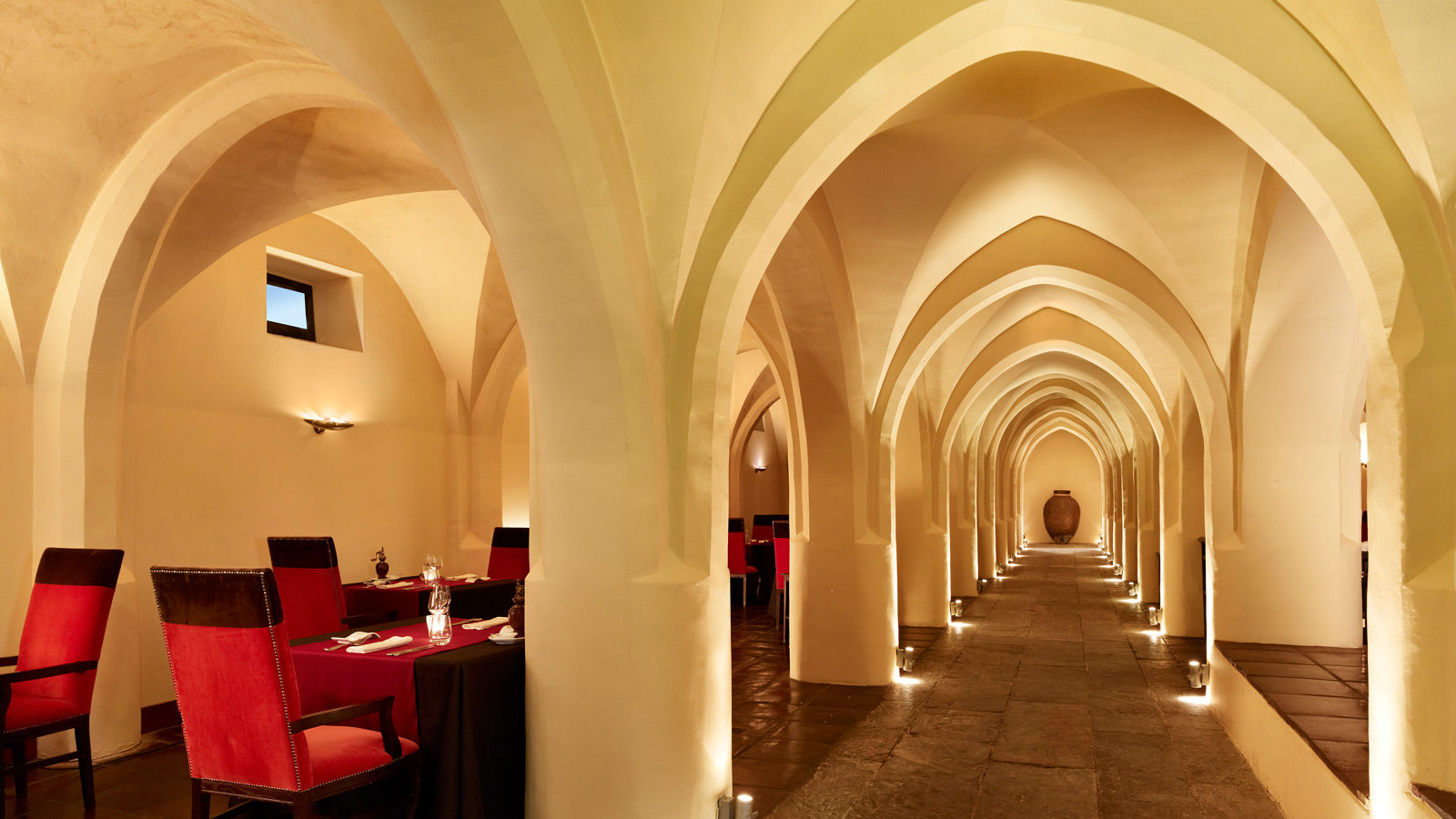 Divinus Restaurant
Embark on exquisite culinary journey and embrace the traditional flavours of the local gastronomy blended elegantly together with Mediterranean cuisine. Located in an ancient wine cellar, the Divinus restaurant is the resort's main gourmet restaurant and offers guests a true dining experience in a graceful atmosphere filled with its rich heritage.
Find out more about Divinus Restaurant and Menus >

Claustrus Lounge
Dining with History
This historically courtyard populated by the monks in 15th century as an area of meditation, in where by natural sunlight was a key factor. Open during summer months, the Claustrus restaurant offers a selection of cuisine from Mediterranean dishes to light snacks.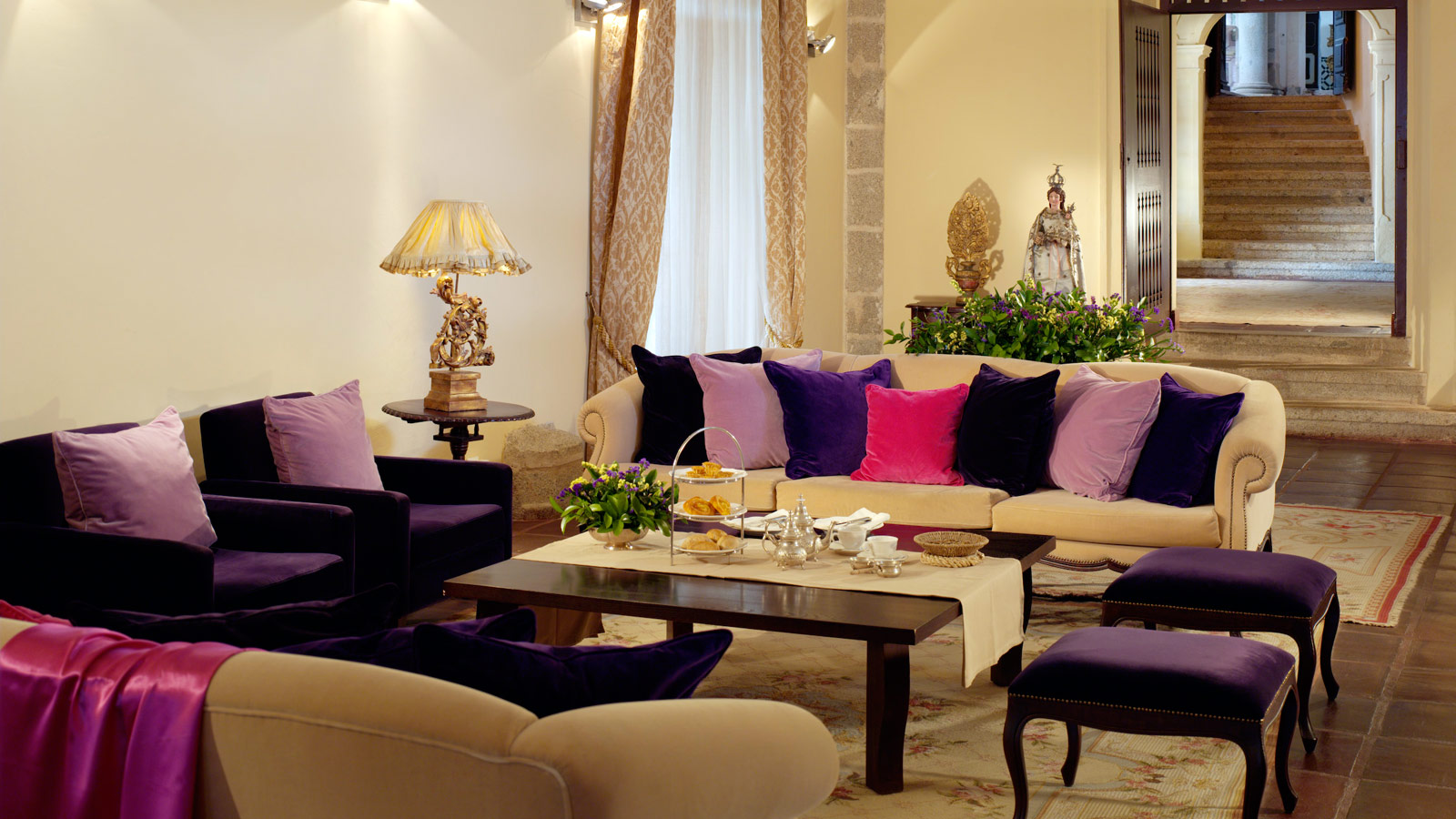 Pulpitus Bar
Intimate refreshment
Once known as the ancient kitchen, where monks prepared large banquets event for the Royal families and seasonal celebrations, the Pulpitus Bar provides an intimate atmosphere to enjoy an array of refreshments, cocktails and snacks while accompanied by a local pianist.
Cisterna Wine Bar
Wine Tasting | Wine Shop
Formally a gothic water deposit during the 15th Century, the Cisterna Wine Bar has now become a must for any wine lover. Experience the exquisite collection of fine wines produced in this renowned region with expert sommelier. Discover how local wineries produce and select the richest of grapes for their produce. Private wine tasting available and must be pre booked at reception.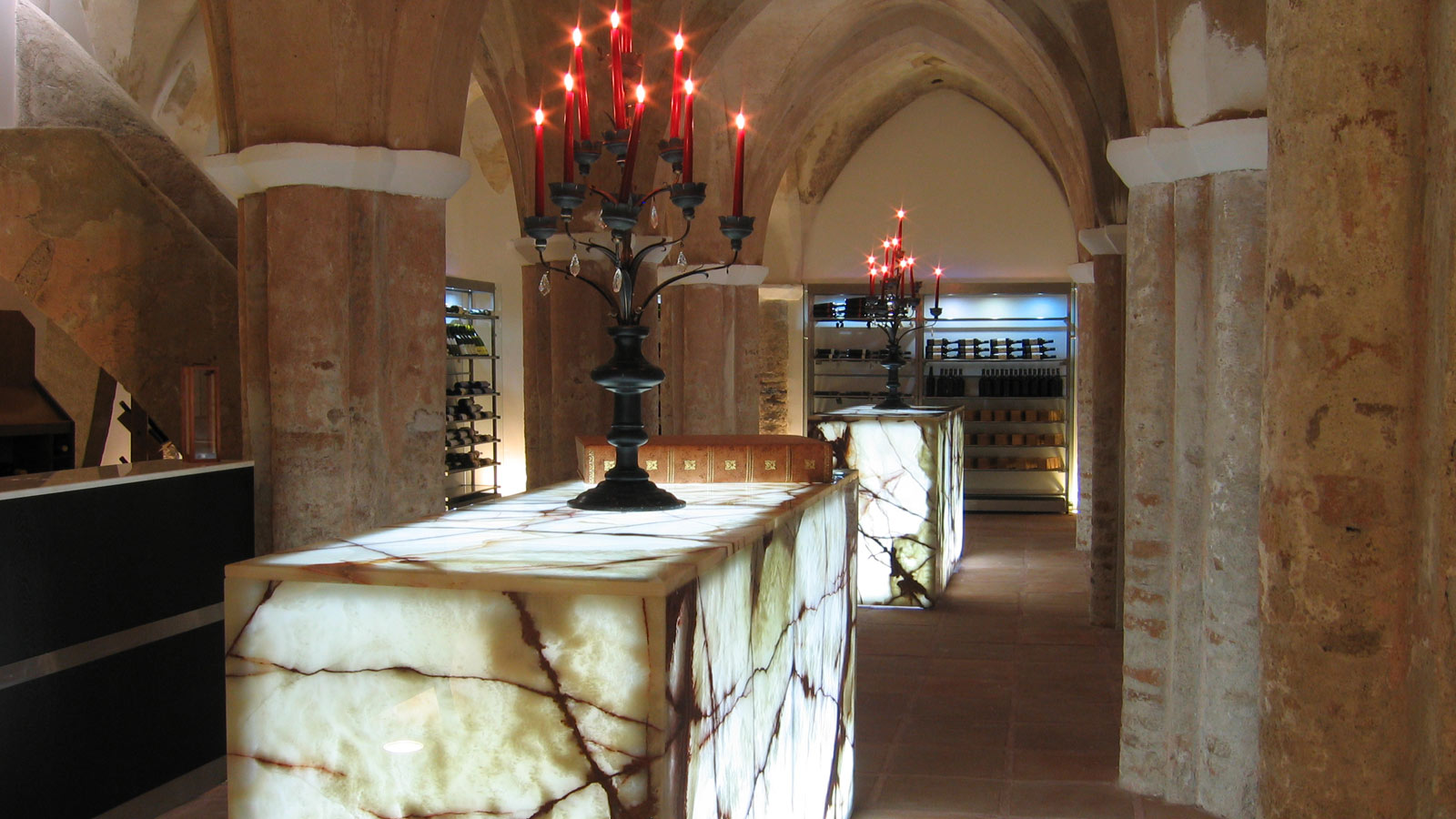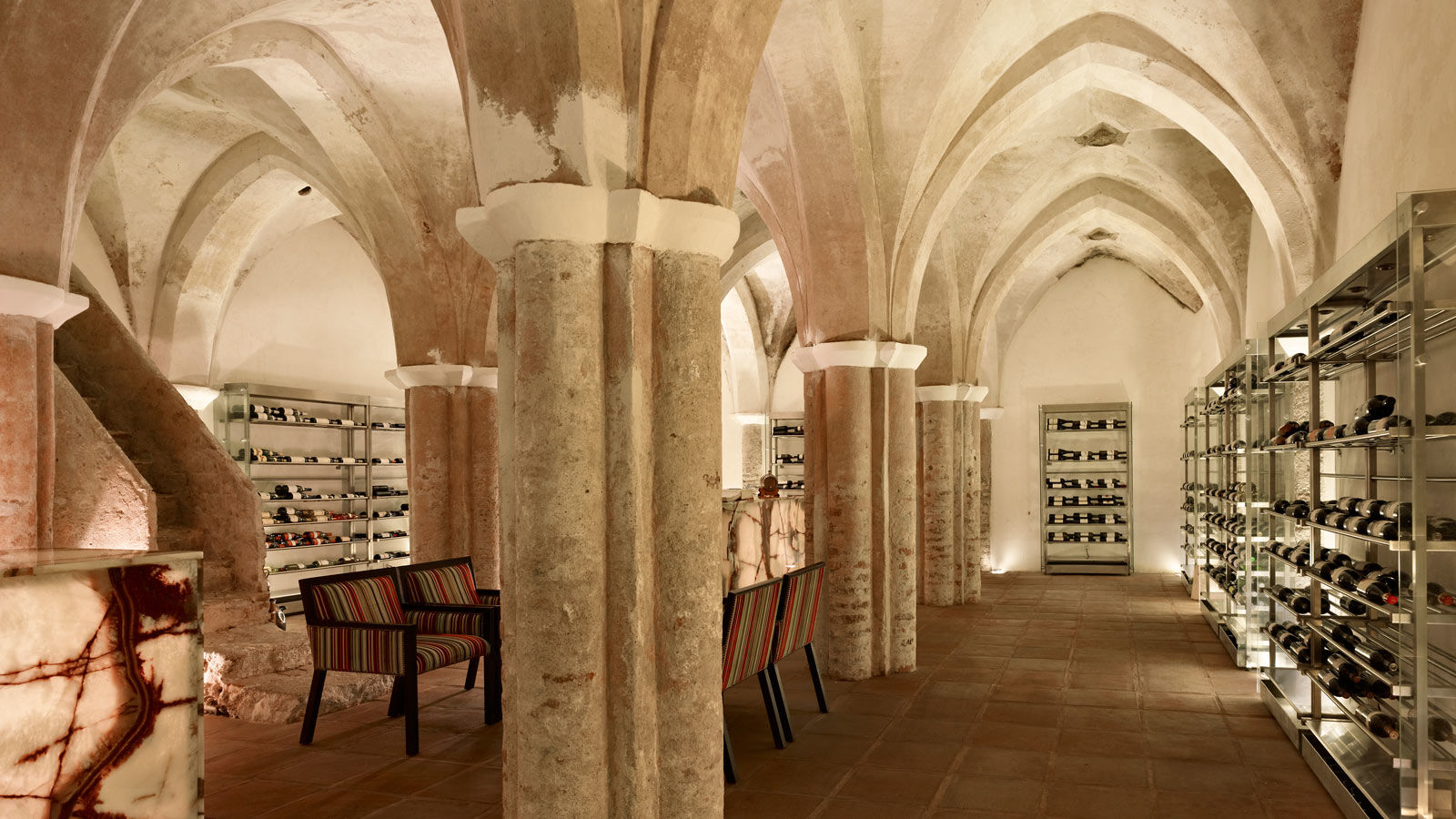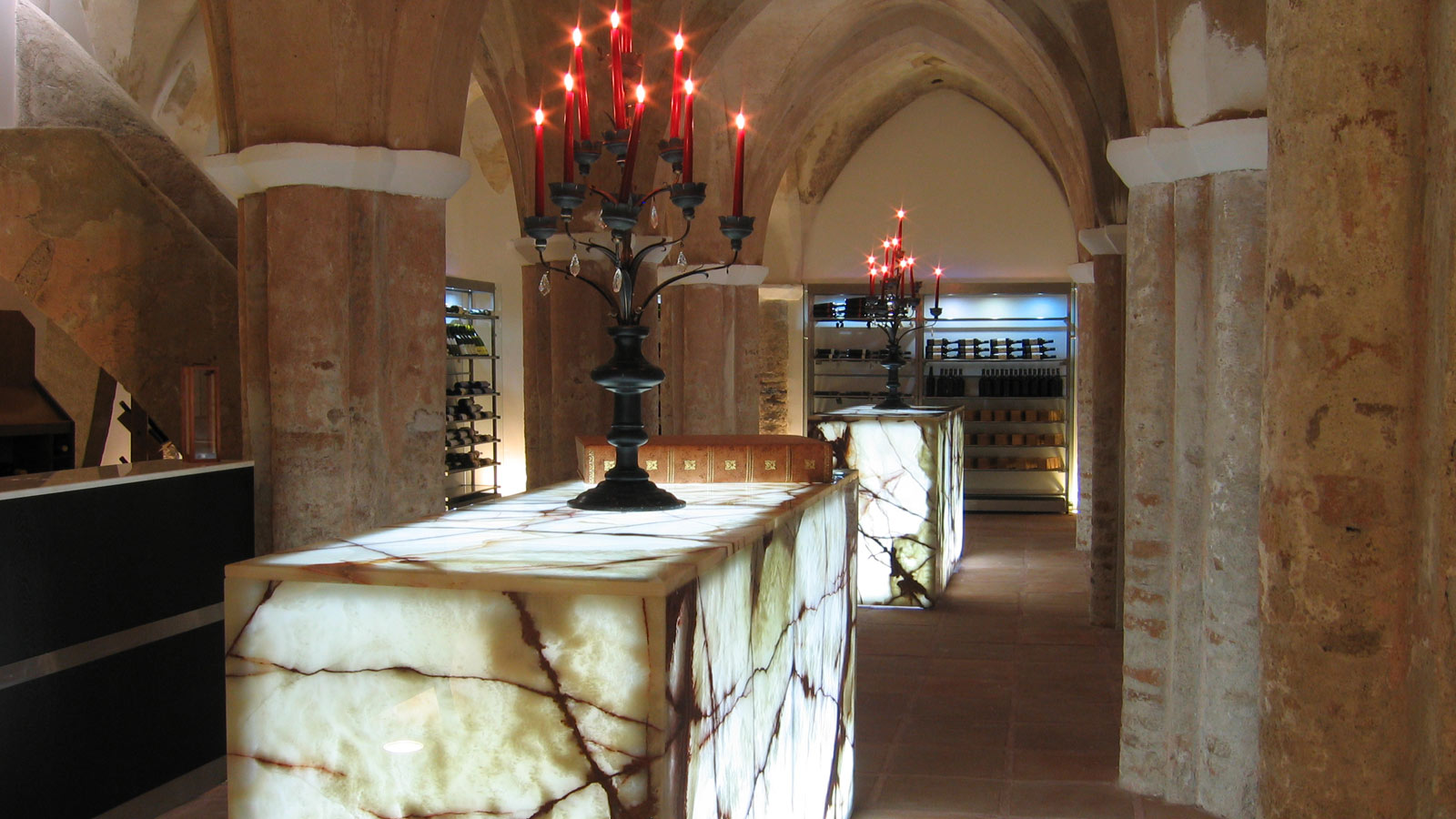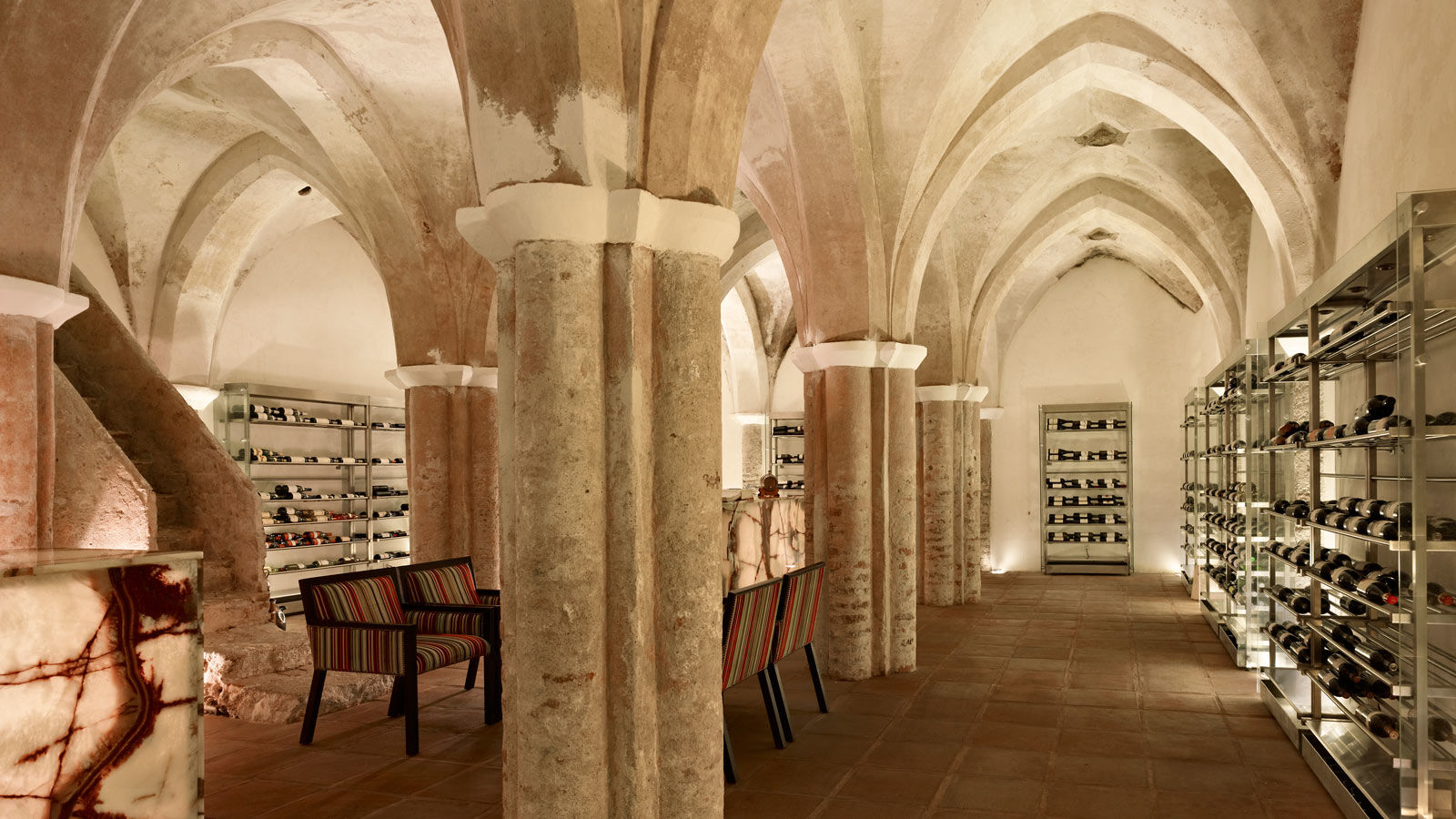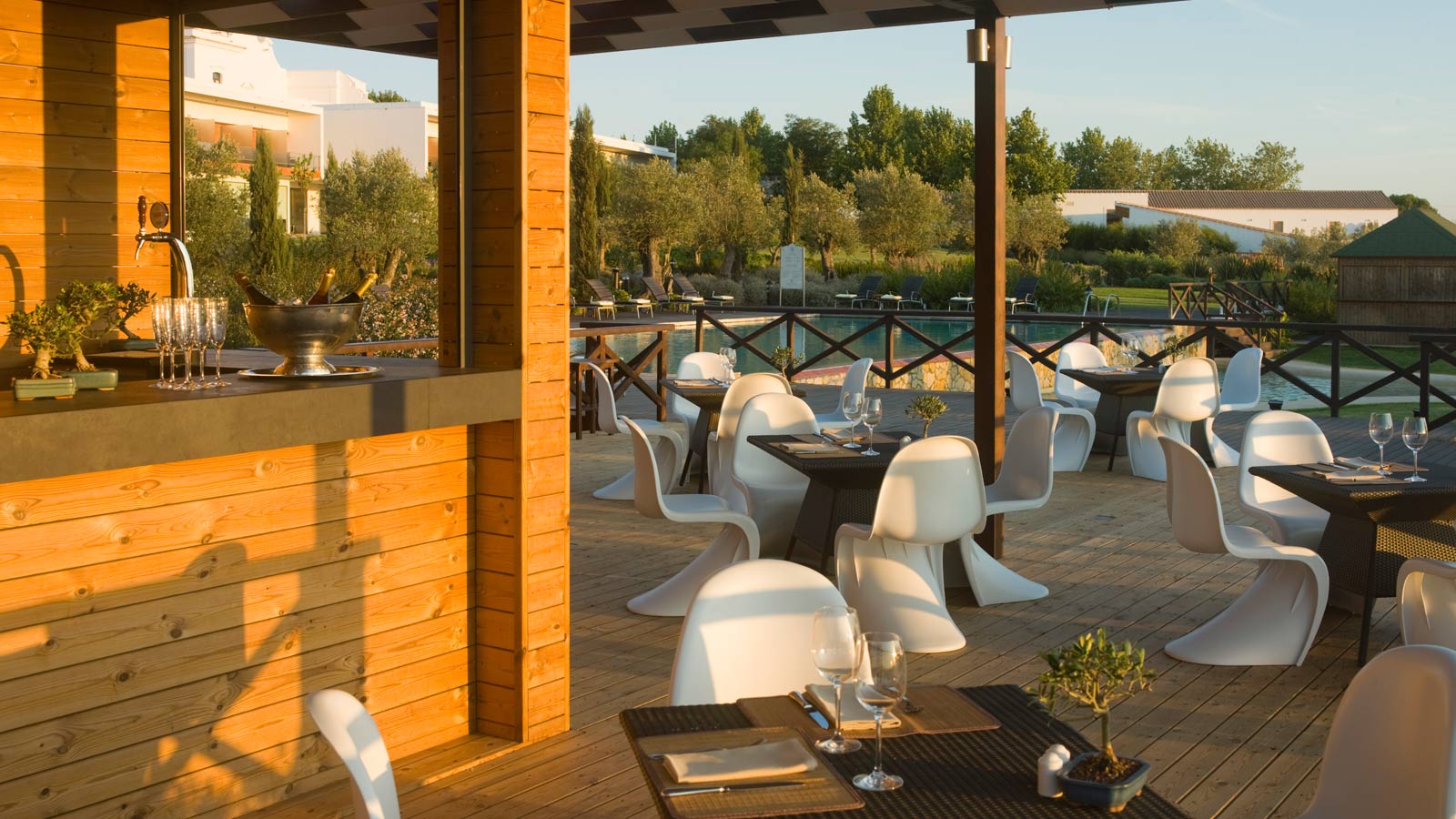 Aqua Lounge Pool Bar
Breathtaking Scenery
With the arrival of the spring season in the Alentejo, guests may benefit form the warm climate and breathtaking Alentejo scenery at the Aqua Lounge Pool Bar while enjoying a variety of tapas, salads or a refreshing cocktail in a modern setting.
(Closed during the Autumn and Winter season)
Photo Gallery
Restaurants & Bars
CONVENTO DO ESPINHEIRO, A LUXURY COLLECTION HOTEL & SPA
ÉVORA . PORTUGAL
TEL.:+351 266 788 200 | E-MAIL