Tailor Made Évora – Convento do Espinheiro
Bike Tours - Luxury on Two Wheels
Luxury on Two Wheels
These are no ordinary bike rides
Seriously, if you're expecting mountain trails, sweating a lot, shrink-wrapped sandwiches, souvenir shops or waiting in line to see monuments, you should probably look elsewhere.

What you will find here are experiences that build upon 10 years of expertise in organizing premium events, outdoor activities, bike tours and cycling vacations, all combined to offer you "Luxury on Two Wheels". More Information> | www.biketoursportugal.com
GROUP: Convento do Espinheiro
Nr. PAX: 4 - 16
CONTACT: Reservations Department
DATES: 2016 - 2017
TOUR: Tailor Made Évora – Convento do Espinheiro
Luxury On Two Wheels TOUR MANAGERS: André Martins | Ricardo González
We're no ordinary tour guides either
First and foremost, we're passionate about cycling; we love Portugal and the Alentejo, and years of pedaling through these roads made us intimate with them. Each and every ride leads us to something new, a tree that we'd never noticed before, a birdsong in the distance, the way the light crosses the pine trees at dusk. We're in this business because it moves us.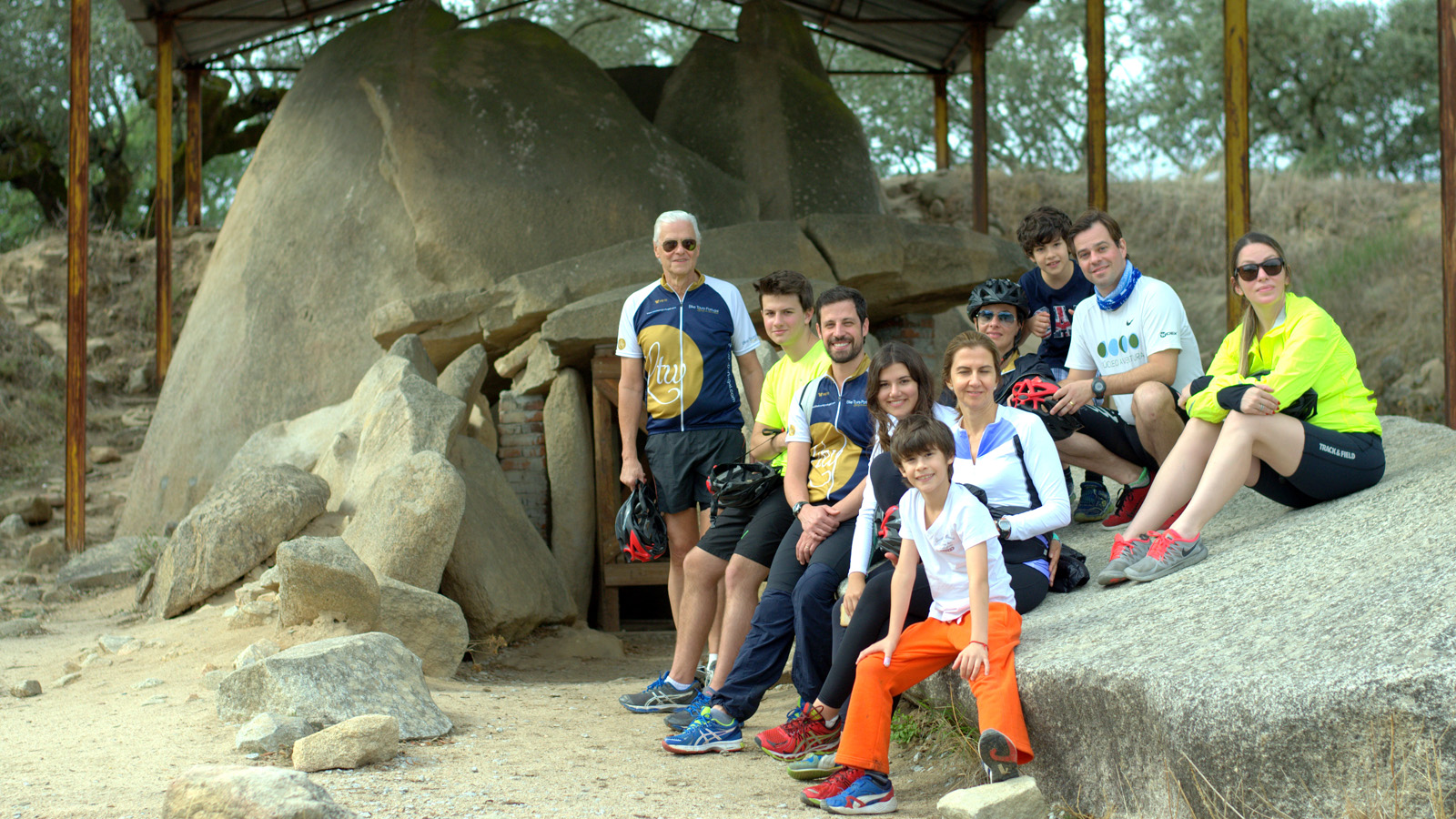 So what's the difference?
"Luxury on Two Wheels" means what it says: Unforgettable, premium cycling experiences, where no expense is spared to offer you the most exclusive lodgings; gourmet cuisine that deliciously combines tradition with innovation; genuine points of interest; the kind of personal service only possible with small groups; and highly customized, educational cycling routes.

Last but not least, our Tours are not only family-friendly but family-oriented: from the choice of accessories that range from tandem bikes to baby chairs, to our selection of routes that are accessible enough to be made by beginner cyclists, every detail of our Tours was carefully designed with family and friends in mind. Whether a member of your group is 8 or 80, he or she will certainly enjoy our rides with minimum effort and complete comfort.

We're sure you'll compare us to others. We actually hope you do, as you'll quickly realize the differences between a "Cycling Holiday" and "Luxury on Two Wheels"
TOUR DESCRIPTION
The Alentejo countryside as your tour mate. The atmosphere of the Alentejo is irresistible, from the sounds of the singing to the flavours of the food and wine.
Ride through medieval castles and palaces and stand where you can view eagles flying from above. Delight yourself with the picturesque landscapes of Alentejo, the immense cork and olive tree meadows and the rows of traditional whitewashed houses. Stop off at a vineyard, taste the Alentejo world renowned nectar and visit the wine cellars. Be enchanted by the beauty of the UNESCO city of Évora and travel back to ancient time at the Stone Circles.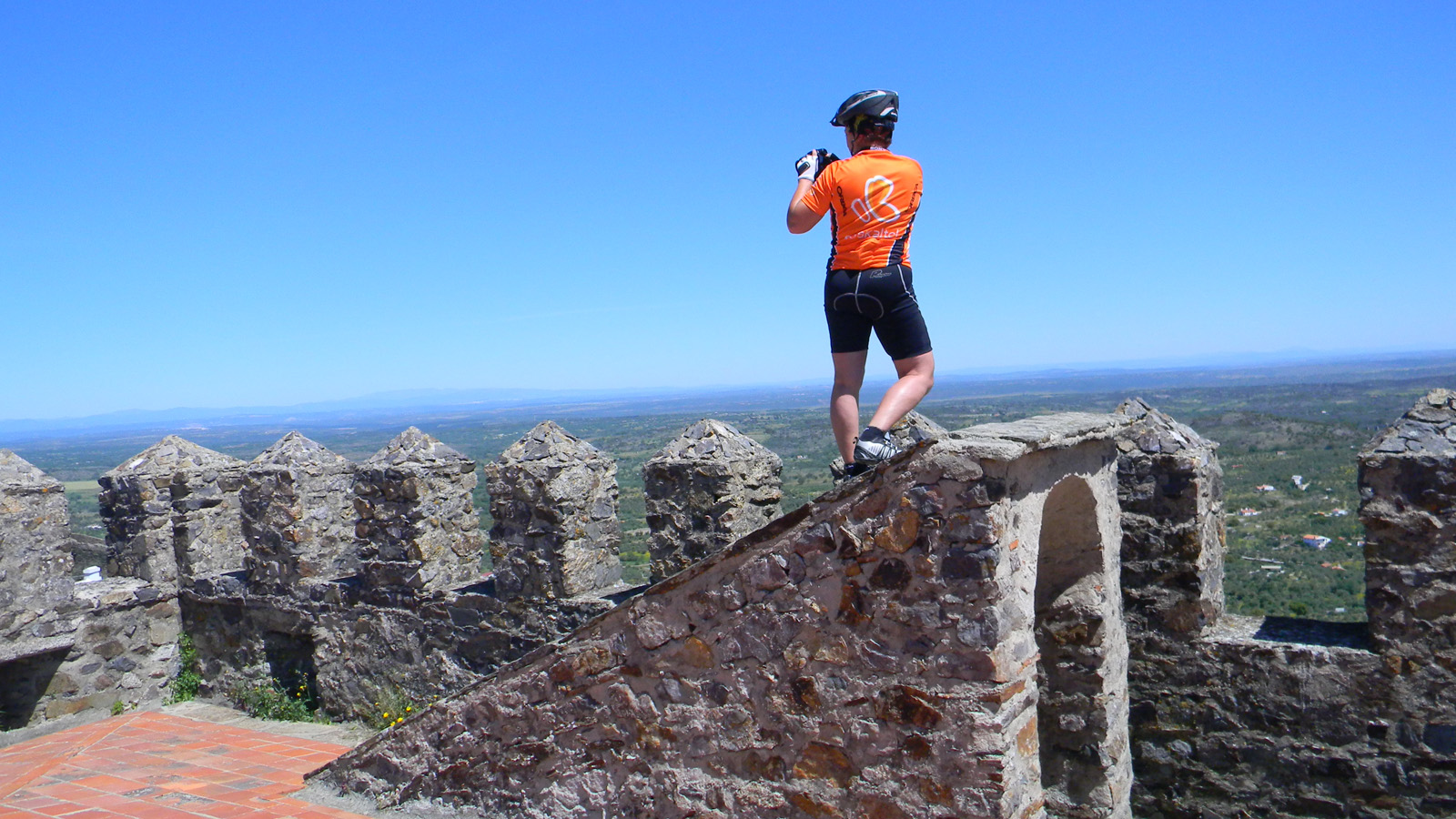 DAY 1:
Arrival to Lisbon airport and VIP transfer to Évora (2hours driving).
You will be lodged at the perfect accommodation for such a wonderful city, an exclusive Historic Hotel & Spa that dates back to the XV Century, The Luxury Collection Convento do Espinheiro.
Enjoy the most of this experience with a Chef's signature gourmet dinner and loosen up!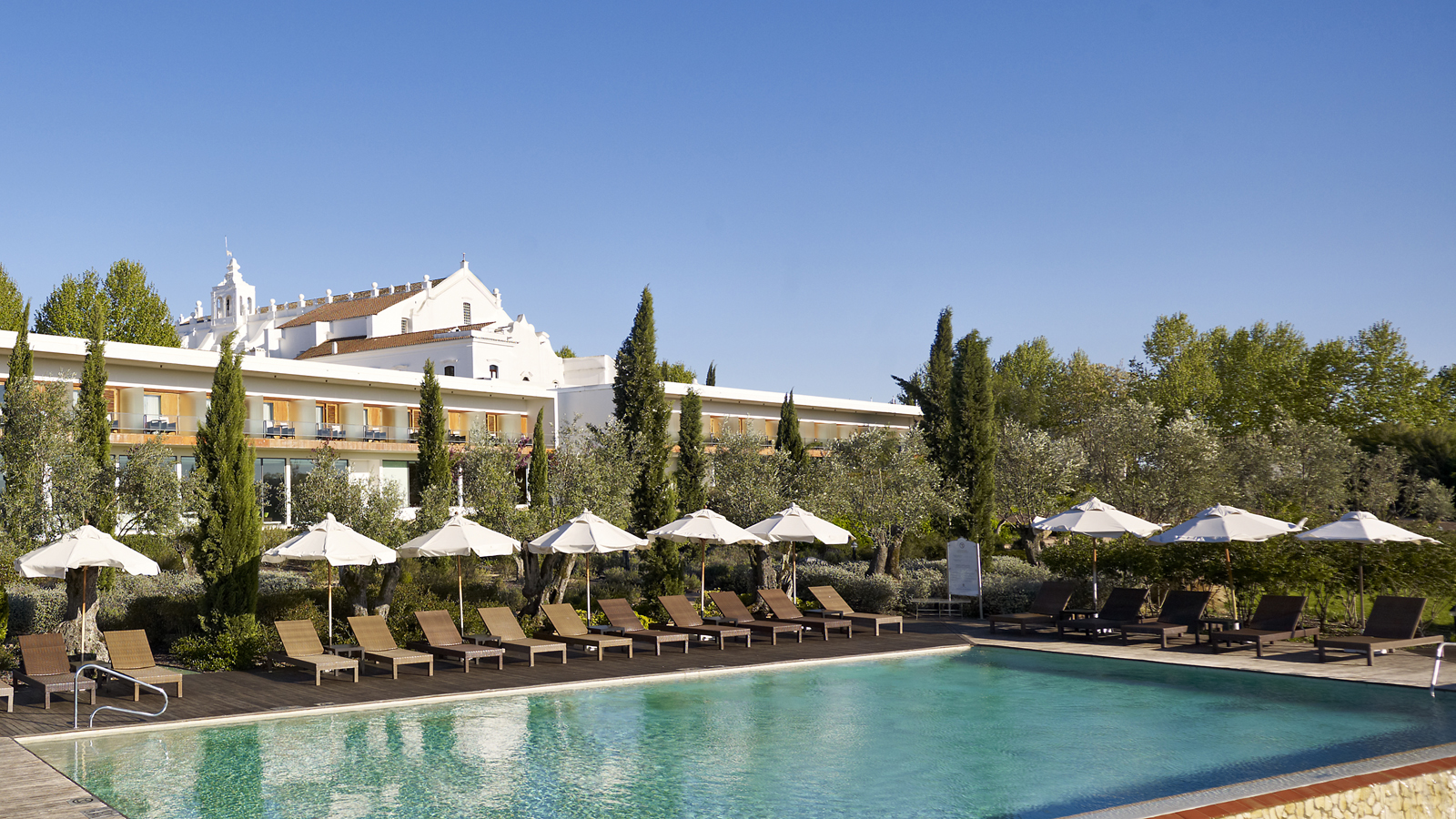 DAY 2:
Following a delicious breakfast, we'll do the fitting of the bikes and start our biking trough the typical Alentejo landscape of cork trees… after all we are on our way to visit Azaruja, where the cork factories are located. A tour to a local factory will show us how versatile this product can be.
Afterwards, we'll meet our Chef for a unique picnic on a fantastic spot, by a local Dam. Then it's time to get on the bikes and head to the World Heritage UNESCO city of Évora, to our next stop, the Cartuxa Winery Estate, a former Jesuit house, for the Jesuits who taught at the university of Évora. In 1776 it took on a new function as a significant wine cellar producing wines from the region's grapes.
From here it's time to get back to the enchantments of our luxury hotel.
DAY 3:
After the most delicious breakfast at the charming Convento, we'll get on our bikes and head to Arraiolos.
The town is famous for its embroidered wool rugs and carpets that have been made since the Middle Ages. Just imagine the skill and experience acquired in centuries of artistic practice that convey to the hands of these Portuguese handcrafters. After a visit to a tapestry production, we will continue by an old railway turned into a biking route. The terrain is 100% non asphalt, but quite easy to pedal through. For lunch you will experience one of the most exclusive picnics ever, at the old railway station Graça do Divor. We'll continue to cycle by the old railway tracks and marvel at the purple flowers that will escort us back to Convento do Espinheiro. It's now time to relax and make the best of the luxury spa that this wonderful hotel as to offer.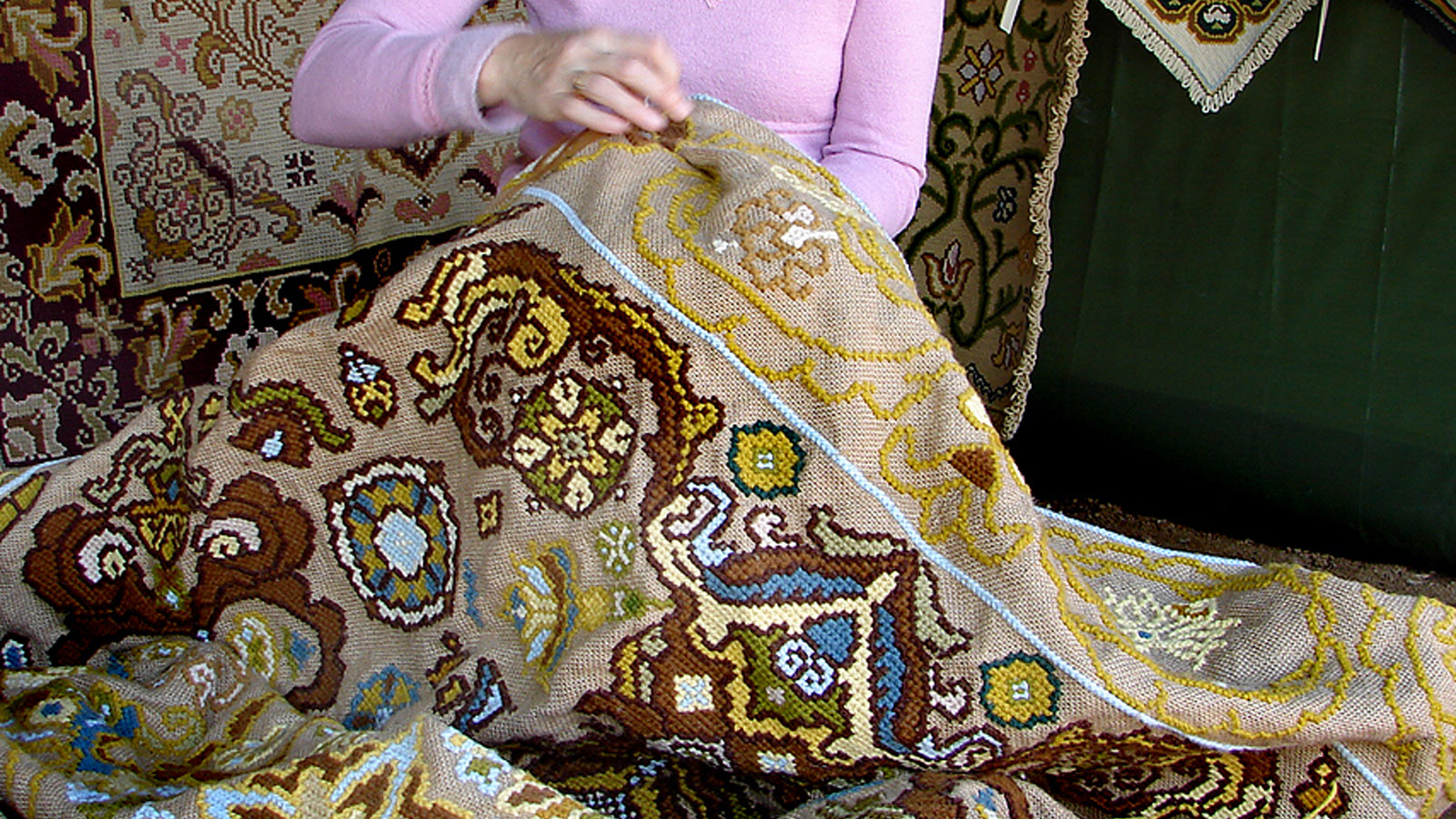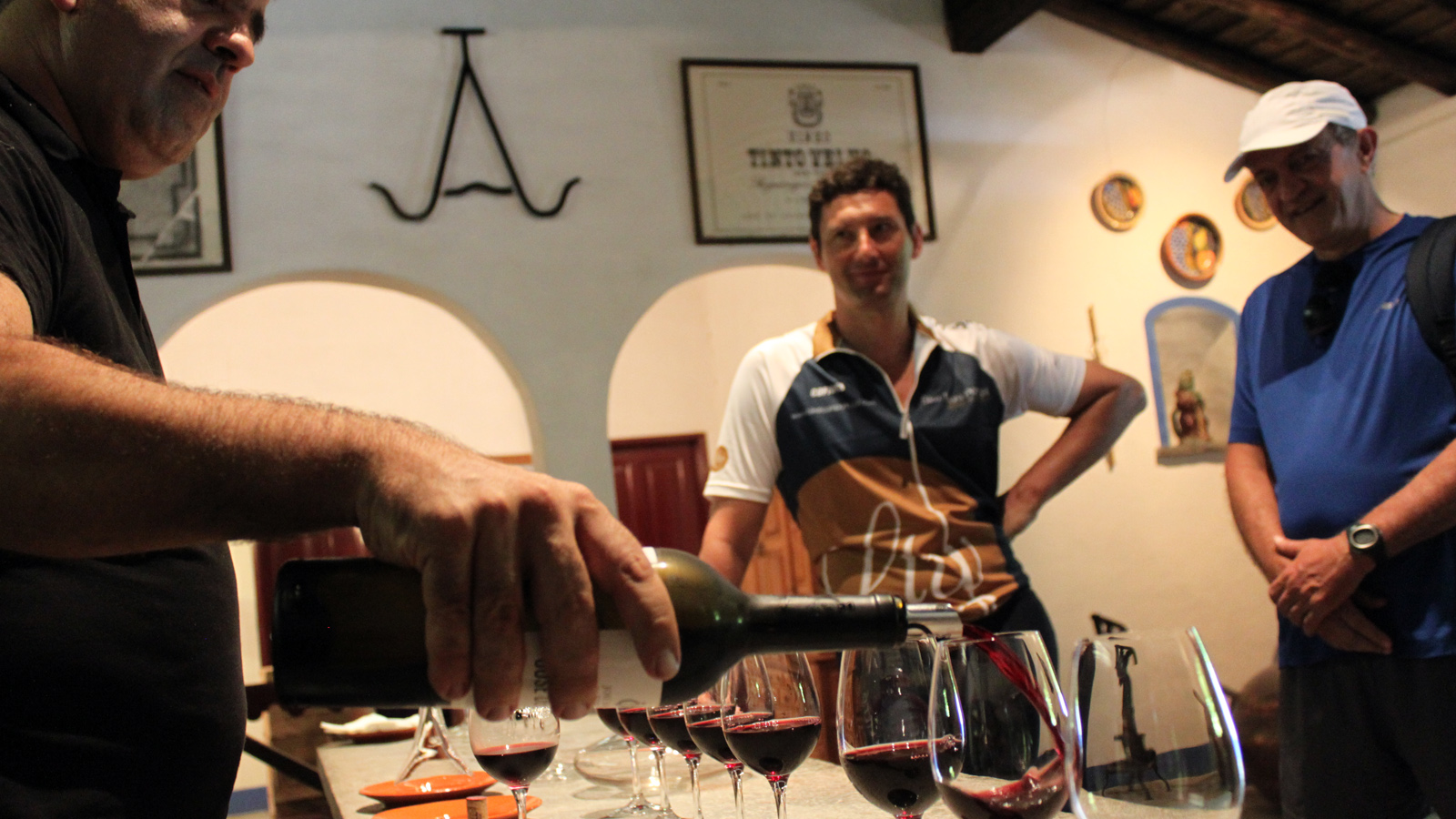 DAY 4:
After a reinvigorating breakfast in our exclusive luxury 15th century hotel, we'll get on our bikes heading to a location called Falcoeiras, were our Chef is waiting with a delicious picnic. From here we'll head down to Reguengos de Monsaraz, and have the chance to visit the José de Sousa Winery where wines are still produced in giant clay pots – the old roman way!
Following our tasting of these splendid full bodied red wines, we'll do a transfer back to our charming hotel.
Make the most of your free time…
DAY 5:
Today is departure day, and time to say goodbye to our luxury collection hotel & spa.
During the morning we'll do the transfers to Lisbon airport.
TOUR DETAILS:
Type: Beginners /Easy
Duration: 3 days Cycling + 2 days transfer
Distance (average:): 50 Km/day
Trails: 40% smooth dirt | 60% tarmac
Region: Alentejo – Interior | countryside
Tour Highlights: Vineyards, cork and olive fields, The best Portuguese Wines and visit to Wineries, Azaruja – Cork Factory Visit, Évora – UNESCO World Heritage Centre
Bikes & Service>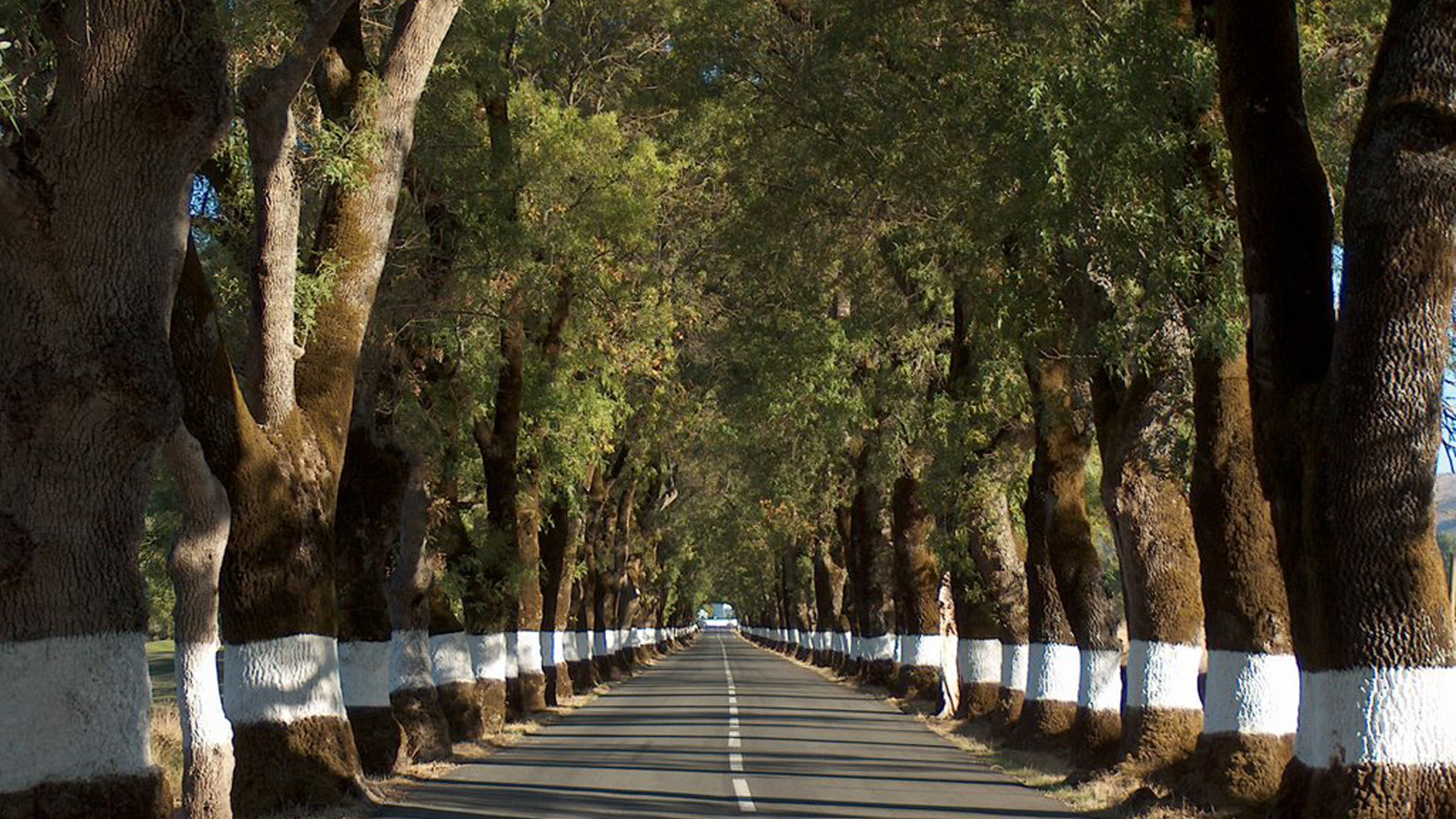 PHOTO GALLERY
#conventodoespinheiro #biketoursportugal
let's recap
my package with Bike Tours Portugal & Convento do Espinheiro Hotel includes:
Accommodation at Convento do Espinheiro, A Luxury Collection Hotel & Spa with:
- Welcome drink upon arrival
- Buffet Breakfast
- Wine tasting session with the Hotel Sommelier
- One daily dinner with a 3-course menu (drinks not included)
- Free access to gym, sauna, Turkish bath, jacuzzi, indoor and outdoor pools
Minimum of 4 guests, 4 nights
Includes all the service of Bike Tours Portugal, with airport transfers included in the program
Includes lunch with wines
Includes guided visit to Arraiolos tapestry museum
Includes guided visit to Cork Centre in Azaruja
Includes guided tour with wine tasting at Cartuxa winery and José de Sousa Winery
Includes Bike, helmet and personal accident insurance
Guided Tour on Bike, with logistical support 24h (Van support and follow-up of the Group Tour Leader)
Discover the hidden gems of the Alentejo region in a unique luxury bike tour, please contact us for any questions and quotations; reservations@conventodoespinheiro.com telephone +351 266788200